15nov6:00 pm7:30 pmBIG BYTE: Passion At Work, The Key To Your Success?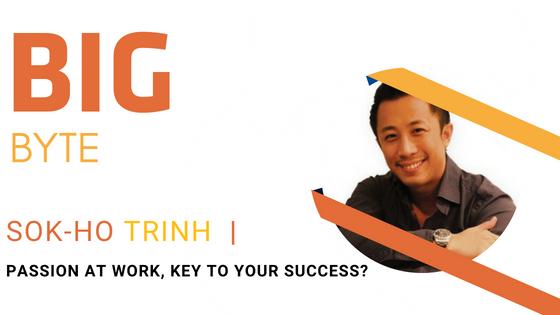 Event Details

BIG Bytes are an opportunity for people running, working in and thinking about starting up (their own business), to gain real insight and from others who have been there. All of our speakers are building their own business / have been there  / specialise in business support / offer advice to ensure you keep a balance between work and life as you grow. This BIG Byte's topic is: Passion At Work, The Key To Your Success?

On 15th of November, Sok-ho Trinh will give you practical tips to unleash Passion at work to drive well-being, performance, and leadership. 

Why should you attend this Big Byte?


Because 88%* of the workforce lack Passion, and you don't want to be one of them…


Because your happiness, your relationships, and your mental health matter


Because you will walk away with practical tips, and you may connect with other experts and like-minded people 


So..Become successful, Be Happier, Become More Passionate!!

About Sok-ho:
Sok-ho is a Passionologist, a global-minded business leader, and he lives his life and his career with Passion. He spent 15 years working in global organizations in retail and consumer analytics senior roles and as an entrepreneur. He has also served as an advisory board member and a mentor to social enterprises.
Encouraged by his longing to ignite people's Passion, Sok-ho got committed to various people initiatives in the space of leadership development, organizational culture, and diversity & inclusion.
This also encouraged him to create his own positive psychology coaching practice.
Moved by the tragedy experienced by his own family, survivor of the Cambodian genocide in the 1970's, and inspired by passionate role models met in his life, Sok-ho was called by his longing to give back to the world.
Hence, he launched a movement that he calls "Passionology" which aims at unleashing people's Passion for the world to thrive sustainably, leveraging the science of Happiness among others disciplines.
This concretized with the formation of Institute of Passion, a well-being and cross-disciplinary scientific Institute and with his PhD in Positive Psychology at the University of East London where he investigates the topic of Passion.
His Passion for growing others motivated Sok-ho to lecture in universities and schools and to be a speaker at major conferences and key events to deliver his humanistic vision.
Raised in France, from Chinese parents born in Cambodia, Sok-ho speaks 8 languages. He lived and worked in Europe, in Asia, and in North America.
He is now settled down in London, UK with his spouse and his daughter. Sok-ho holds a BSc (Hons) and a MSc (Hons) and a MBA.
He is a certified Professional Co-Active® coach and is trained as an ORSC® Systemic and Relationship Coach and in the GROW model.
He is a PhD researcher in Positive Psychology. Sok-ho is a singer, a photographer and an avid traveller.
Sok-ho runs 2 companies:
Institute of Passion | www.instituteofpassion.com
The Institute of Passion which holds the mission of unleashing the purpose and passions for people, organizations, schools, governments, among others.
Sokho Trinh Coaching | www.sokhotrinh.com
Through this company, Sok-ho works as a professional career, well-being and leadership coach, mentor, and speaker. Tapping into the science of Happiness, Positive Psychology, Coaching, Mindfulness among other disciplines, Sok-ho accompanies leaders, senior executives, entrepreneurs and passionate individuals 1 on 1.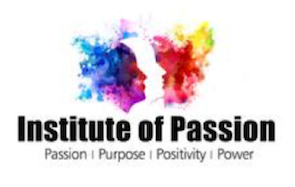 Additional Info:
The event is going to be on the 15th of Nov at 6 pm. The address is 1 Dukes Avenue, W4 2AB – Please take note the entrance is not the library one but it is on the right side, the black door above the stairs.
Time

(Thursday) 6:00 pm - 7:30 pm
Location

The Workary Chiswick