10oct12:00 pm1:30 pmBIG BYTE: Social Media Marketing – Between GDPR & a Facebook ScandalSite:The Workary Hanwell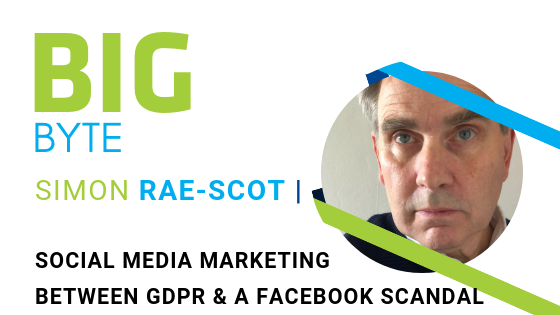 Event Details

BIG Bytes are an opportunity for people running, working in and thinking about starting up (their own business), to gain real insight and from others who have been there. All of our speakers are building their own business / have been there / specialise in business support / offer advice to ensure you keep a balance between work and life as you grow. This BIG Byte's topic is: Social Media Marketing – Between GDPR & a Facebook Scandal

On the 10th of October, Simon Rae-Scott will talk about how to make sense of Social Media Marketing Campaigns without risking your clients' and partners' data or your reputation.
Simon is an experienced New Media Publisher specializing in online surveys, business and innovation support and the pitfalls and pleasures of the new tech.
What will you learn attending the Byte?
-> Keeping clients, partners and your business reputation safe while making waves on Social Media.
It's recommended to bring with you..

The courage to see matters from a client's perspective.
Additional Info:
The event is going to be on the 10th of October at 12 pm. The address is  – Please take a note the event is on the first floor of the Hanwell library, which is closed on Wednesday. Ring the doorbell when you are outside.
Time

(Wednesday) 12:00 pm - 1:30 pm
Location

The Workary Hanwell