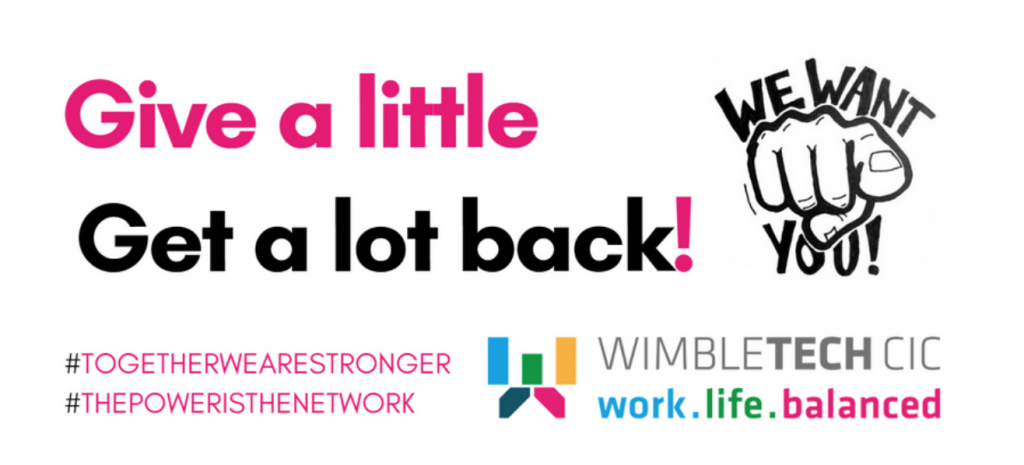 In support of recent government updates re: the coronavirus pandemic, to protect each other, those who may be vulnerable and our NHS, Wimbletech CIC has cancelled all physical site events. During these times however it is critical that we do what we can to support others.

Wimbletech CIC was founded on the beliefs that a. together we are stronger and b. the power is the network and that c. if everyone gives a little, the World can be a better, safer, healthier site. Given the current situation, it is more important than ever to help support each other, to provide relevant information, support, ideas and reasons + opportunities to safely connect.
If you have skills, knowledge or experiences that can support either our Members or the wider public with any element of their work/life balance during this crises, we would love to hear from you – click the button and join our Presenters' Programme 🙂
Upcoming events
What's on across the Network and Libraries to help you get your work.life.balanced…?