RIVERTECH – *NOW OPEN*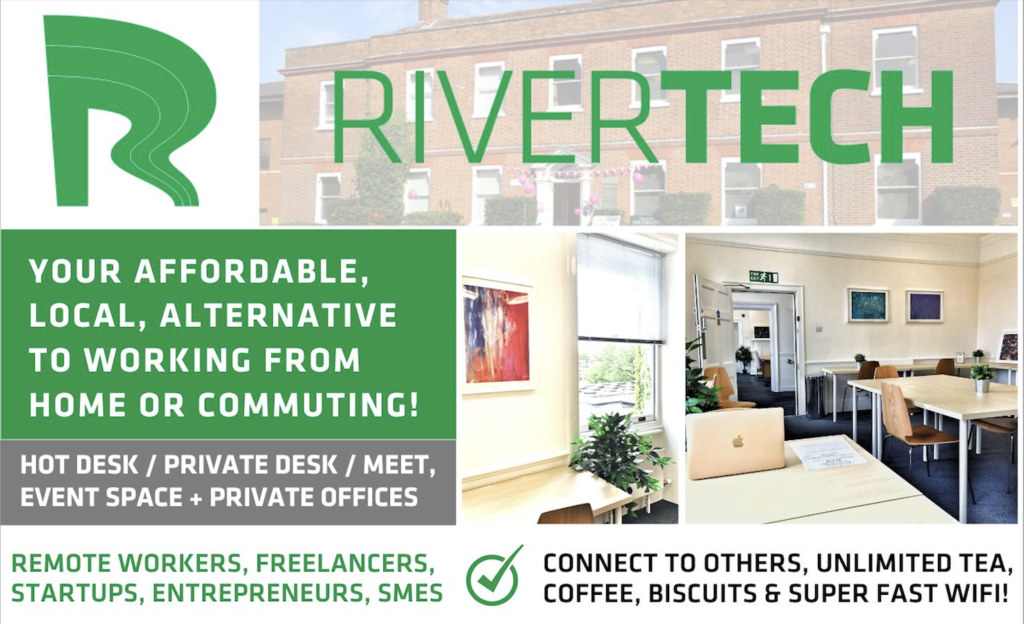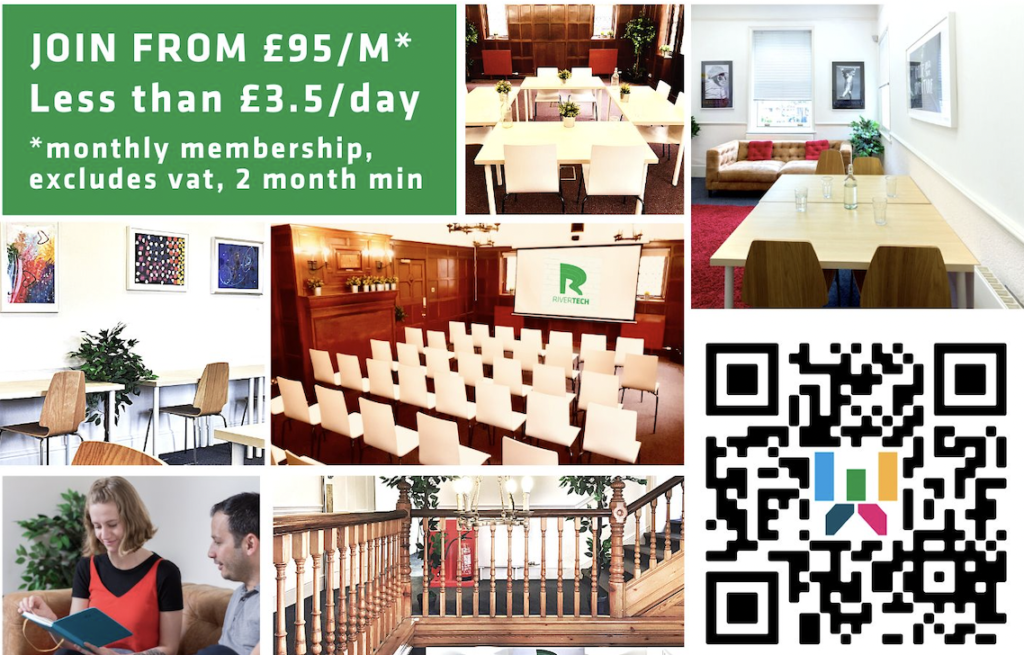 Home to a vibrant community of entrepreneurs, freelancers + small-medium businesses, Rivertech is the most affordable space in town, with desks starting from £95/m (ex VAT). We've space for 100x Members + limited private rooms/office space for teams of 2-20 members from only £345/m (ex VAT).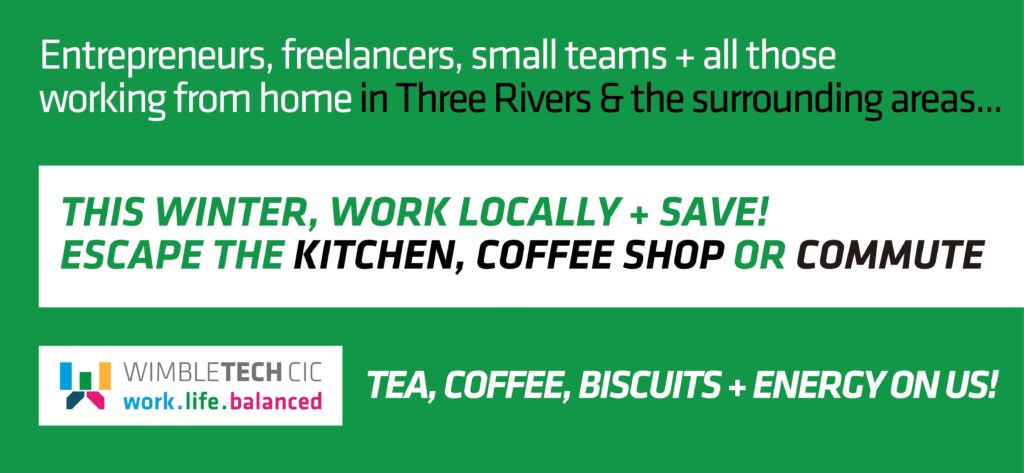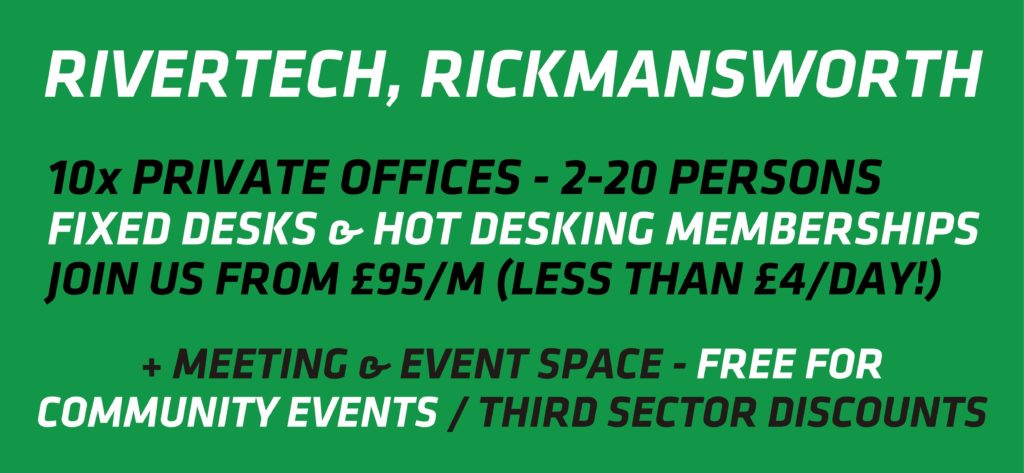 Less commute, more community – join us!
Set in the heart of Hertfordshire, in the beautiful Three Rivers District, Rivertech is just a few minutes walk from the Metropolitan Line and National Rail station.